Have you ever attended a memorial funeral service for a departed military Veteran?  
    It's a truly unforgettable experience.  
    The Department of Defense eloquently refers to the purpose of the 
Military Funeral Honors
ceremony as being
"a way to show the Nation's deep gratitude to those who, in times of war and peace, have faithfully defended this country.  This ceremonial paying of last respect is the final demonstration a grateful Nation can provide to the Veterans' families."

    Prior to the rendering of formal Military Funeral Honors – which every honorable U.S. Veteran is rightfully entitled to – a stirring public eulogy on the life and service of the late Veteran is traditionally delivered.  Following this spoken tribute, the eulogist will then respectfully ask if any of the assembled mourners would care to stand and relate a few personal anecdotes from the Veteran's life; it's a request which typically results in an immediate outpouring of heartfelt stories, accolades and remembrances by the bereaved family, friends, and comrades-in-arms in attendance.
    Too soon, however, the haunting refrain of "taps" is sounded, the flag is folded and presented, the dignified military service is concluded, and the Honor Guard and pallbearers depart.  And, as we pay our final respects and prepare to take our leave of our Veteran at the cemetery for the first time, it might suddenly occur to us that:
The day's personal and moving Military tribute – and the accompaning public appreciation shown by family and friends – was probably never shared with our deceased Veteran while they were alive (even in private).
As mourners, we'll probably never again have an opportunity to gather together as a group to publicly celebrate our veteran's memory, or to once again share those amazing stories collectively; in other words, after the service, all those personal stories and anecdotes will remain behind, entombed with our Veteran, and lost to future generations. 
    
    Such regrets are perfectly understandable.  After all, does it really make sense for us, as family and friends, to wait until we're at our Veteran's funeral service before we are able to pay proper public tribute to their life and honorable service?  And isn't there anything else we can do to permanently preserve and publicly celebrate their memory after their passing?

    Have you ever left such a moving military service and said to yourself, "What a nice ceremony; but it's really a pity that he (or she) couldn't have been here to witness such a lovely public tribute in their honor"...?  Or perhaps you've thought, "That was a fine service, but it would have meant so much more if we had honored him (or her) while they were alive" ...?

    If so, then you'll perfectly understand the Mission of Public Remembrance behind the VeteranShield Project. Our primary core belief is this: we need to always provide a realistic means of annual public tribute and forever personal remembrance of all our honored military Veterans, both during and after their lives.  

    And that's why we refer to our new VeteranShield traditions as "Memorial Day 2.0" and "Veterans Day 2.0."
     Our grassroots 501(c)(3) nonprofit organization is a completely independent and nonpartisan apolitical NGO, which operates as a charitable 
public trust
.   We consider ourselves to be one of the exciting 
"
new breed" of entrepreneurial nonprofits
.  By that, we mean that we insist on bringing a 
measurable, explicit, results-oriented focus
to our work in the marketplace: i.e.,
How many VeteranShields did we produce and ship today?  How many Veteran images have we scanned or uploaded for permanent storage this week?  How many local VeteranShield celebrations did we help to happen last Memorial Day?  How many VeteranShield Guardians did we help last year? Where do they live?...and how, exactly, did we help them?

    
And, most importantly, we're always fully transparent.  We'll be openly and proudly sharing all of our future results with our "collaborative community" of VeteranShield Members,
Guardians
,
Partners
, and suppliers; in fact, we plan to happily announce our accomplishments (and our struggles) with anybody who cares to visit our web site!
    We're also innovative in the fact that we're not the typical "tin-cup" charity; instead, the VeteranShield Project has been purpose-designed as a
nonprofit economic initiative,
 supported by
Customer Involvement Management (CIM). 
Hopefully,this will free us from having to constantly beg for additional outside support.  Don't get us wrong: while we certainly appreciate receiving one-time gifts, our long term approach is to focus on continuously 
working to earn
 the money needed to support and grow our nationwide Veteran Recognition programs. 
    Therefore, to successfully fulfill our
nonprofit mission
 and achieve our 
long term goals
, we will be providing a completely new and unique product and service in the marketplace: the
VeteranShield Personal Outdoor Display
© and ancillary products
,
and 
permanent (heritage-quality) product support and archival digital storage services
.
    We'll also be working to build a unique feedback-driven 
online social enterprise,
utilizing the latest developments in today's web-based social tools, to provide long-term support for our volunteer membership in the field.
    Outcome-driven product and services innovation, market-driven economic development, and social entrepreneurial boldness are central to our long term success and self-sufficiency.  Therefore, all of our initial fundraising policies are structured around our goal of building out the VeteranShield Project to the maximum extent possible.  By keeping that goal as our focus, we will be able to fully support the on-going development, distribution, and maintenance of a completely new range of much-needed Veteran-recognition products and services across our nation.  

    Although we've designed our business model for 100% sustainability, our ability to take on new projects and expand our programs throughout the U.S. still depends on finding new money to fund them.  Therefore, one-time capital donations are needed for expansion  and growth.  To expand our realm of work, we currently need additional support, expertise and resources. Are you able to help? Jump aboard. 
ÒÒÒÒÒ
    Our approach is also unique in one other way: We're the first national Veterans organization to be created for - and supported by - mostly non-Veteran members.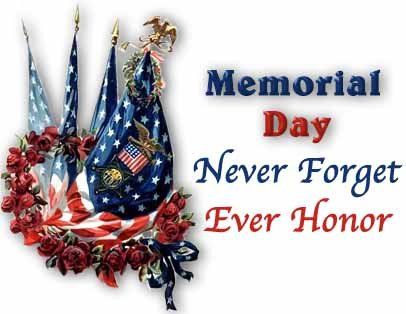 This novel approach allows us to focus all of our efforts on our goal of becoming the premiere "go-to" national resource for
anyone
wishing to create a deeply personal family remembrance and to publicly celebrate the annual observance of two sacred national holidays:
Memorial Day and Veterans Day.  

    We're proud of the fact that the new VeteranShield Project – and our unique status as a truly grassroots, "bottom-up" entrepreneurial nonprofit – will offer a
fresh and realistic solution to the current shameful lack of any sort of

meaningful tradition

of preserving and publicly celebrating the lives and personal stories of our nation's Veterans
, which is especially glaring in our nation's neighborhoods over the Memorial and Veterans Day holidays (we're equally proud of the fact that 100% of all profits earned will be used to
provide meaningful work and assistance to disabled and homeless Veterans
, and their families).
     Unfortunately, the traditional exclusionary Veterans organizations, countless top-down nonprofit "tin cup" charities, and multiple government agencies (including a funded 
White House commission
), have not been able to make a dent in finding a workable solution to this vexing problem  – despite their best intentions and much hard work – while spending 
millions in tax dollars and charitable contributions
.  However, we believe that the unique VeteranShield open membership policy and our results-oriented, bottom-up approach will now allow us to provide a realistic and easily scaleable solution to the problem of failed remembrance within our democracy.
    How? 
By making extensive use of today's many online group communication tools.

    
In this manner, the non-partisan, member-driven VeteranShield Project will be able to be much more effective (and scalable) in the field than the standard rigid Command and Control focus of a typical top-down nonprofit veterans organization.  Instead, our organization will adopt a more relaxed and flexible 
Listen and Participate
approach, in order to learn how to fully support our citizen membership to develop into a natural and highly effective nationwide "collaborative collective", helping each other to successfully and independently conduct annual inclusionary Veteran memorial activities on their local level.
    From the beginning, we've constantly polled our individual members to get their opinions, and then shared the poll results with our entire membership.  We count on our members' contant feedback and collaboration to quickly tell us whenever we're doing something wrong (and, hopefully, what we're doing right).  That's the essence of our "bottom-up" management approach. 
                                                        ÒÒÒÒ

Ò
The Virtual Volunteer Program
    To support the introduction of the VeteranShield Project, we are currently looking for a number of part-time 
Virtual Volunteers
willing to help us out by designing individual VeteranShield collages, while working remotely from their home studio or office.  If you're a dedicated digital scrapper, amateur digital collage artist, or digital designer who is also willing to make a 
serious committment*
 to supporting our nonprofit mission, we'd love to hear from you, no matter where you live in the U.S.  All volunteers will receive full recognition and
standard compensation**
for expenses.  This volunteer project is ideal for any designers or digital collage artists who desire to work from their home studio, or to assist others within their communities, and also receive recognition for their efforts at local VeteranShield meetups, designer and artist parties, events and National Conventions.  Please contact us at
info@veteranshield.org
for further information.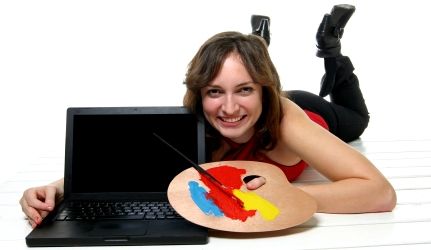 *NOTE: "serious committment" to us means that, at a minimum, a volunteer is willing to first commit to becoming a full supporting member of the VeteranShield Project, by: A) funding and creating a VeteranShield to honor a Veteran in your family or community, to serve as an example of your personal values and design skills, and B) agreeing to annually display that Veteranshield in your hometown over the Memorial Day and Veterans Day holidays.

**NOTE: "standard compensation" rate for volunteer expenses is a minimum of $25.00 per completed collage, unless otherwise agreed upon in advance.