Welcome to the VeteranShield Project
    We're a grassroots nonprofit dedicated to the long-term
preservation
and public celebration of the lives and enduring personal legacies of all U.S. Military Veterans, many of whom have fought so fiercely to protect the personal liberties and democratic ideals that we all hold dear.  We have an unwavering respect for those who have risked their very lives for America's freedom and security.  Therefore, we want to
pay a meaningful public tribute to all U.S. Veterans who have proudly and honorably served throughout our nation's history,
by displaying within our communities as many of the faces of those brave Americans as possible.
    That's why we strongly feel that the digital preservation – and public outdoor display – of their priceless photographs and images is a critical
Mission of Public Remembrance
.
We're fully committed to that mission.  That's why we've created the VeteranShield.™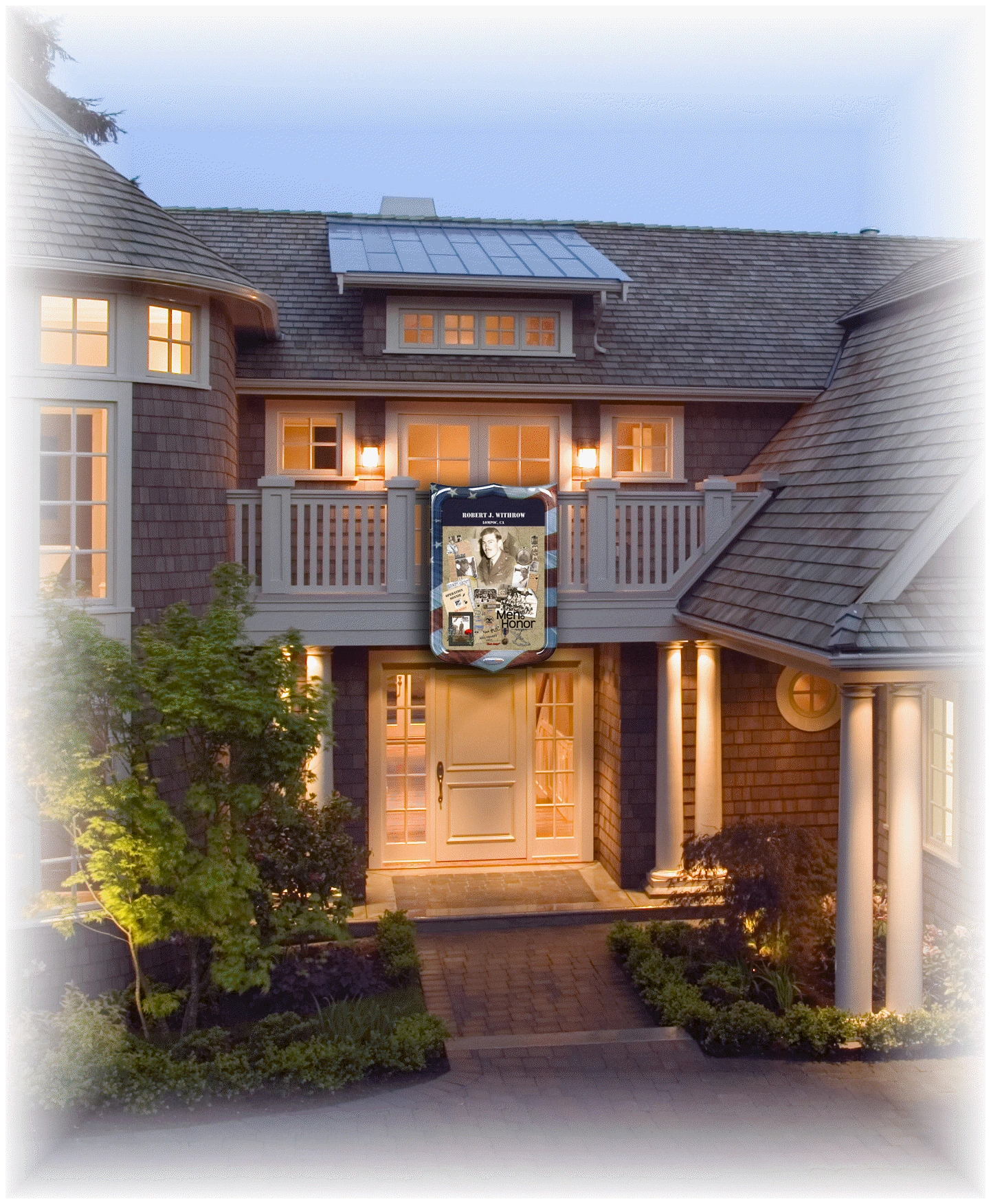 It's also the reason we're now working hard to ensure that all our U.S. military personnel who are absent from their hometowns while serving our country
are publicly honored 24/7, for the entire time they're deployed overseas.

    
Why?     
Because we feel that there is an overwhelming need to light a modern-day "candle in the window" and to keep it always lit, as a steadfast beacon of hope for all of those who are away from home while serving in uniform.
  We believe it's vitally important to keep their image on display in the company of our friends and neighbors, in the peace and comfort of familiar surroundings.  And – because every VeteranShield stands as a truly powerful symbol of a family's love and pride – each unique digital 
collage
is specially created to keep the face and story of a deployed Veteran shining out into their community, bearing silent testament to his or her ongoing service and sacrifice... and serving as a round-the-clock reminder of each and every day that they are gone from our side.     
It's also why we've built a long-lasting, low-power, high-intensity LED illumination system into every VeteranShield, so as to provide the perfect backlighting for displaying a Veteran's collage.
  The state of the art technology and rugged all-weather design will enable every VeteranShield to burn brightly and continuously, night and day, beaming out a message of love and hope outside the homes of our deployed Veterans, and serving as a steady inspiration to friends, neighbors, and community to always keep them in our hopes, thoughts and prayers while we anxiously await their return.
It's "Armor for Healing Warriors"...and their families.
sm
    Furthermore, we're hoping that the VeteranShield Project will help to 
inspire and encourage
all of our deployed Veterans to faithfully record – whether in writing, images or sound – their valuable thoughts,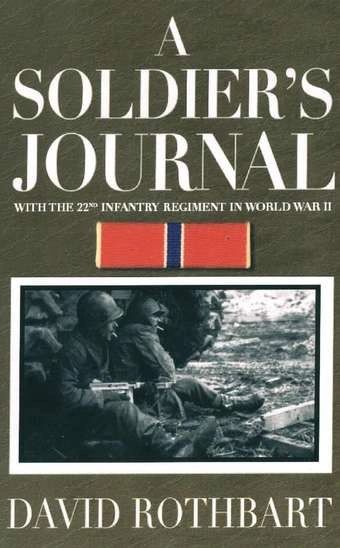 experiences, emotions, and 
stories
 during the entire time they're away serving our country. 
We also want their brave spouses, children, parents, and siblings to record their important "home front" stories as well, because we fully appreciate that military family members also serve and sacrifice during each deployment or unaccompanied tour of duty.
  By doing so, we're hoping that the VeteranShield Project will help to provide a
truly therapeutic  "
healing through creativity
" recovery process
for our returning veterans and their families, by inspiring them to write about, record, read, listen, recall, discuss and share their wartime memories (whether cherished or otherwise)
together
, as a family, and to safely preserve their stories for future generations.     
That's why we've included four large
(
8 ¾" x 11 ¼" x 1 ½"
) sealed storage compartments inside the back of each rugged VeteranShield.  
 These long-term storage compartments have been specially designed to provide a safe and secure place to collect and store all fragile and irreplaceable military-related memorabilia, such as blog books, journals, memoirs, photo albums, medals and ribbons, emails, letters, marker and Wall rubbings,
DVDs (from home or unit)
, and audio recordings,
so they'll never become scattered, misplaced or lost.

The VeteranShield Annual Tribute: a new American Tradition

    Finally, our most important long-term goal is this: we want to put an end to the negative 
media portrayal
of our nation's citizens as being nothing but a bunch of thoughtless and apathetic ingrates with too-short memories, who really "couldn't care less" about observing and reflecting upon the true meaning of 
Memorial Day
and 
Veterans Day
. 
We know that's just not true.

    We know that the vast majority of Americans truly honor and appreciate our Veterans.  That's the good news.
    Unfortunately, until now, American families have not had a truly proactive way to annually show their personal affection and respect for our troops, and to easily preserve and publicly share the life stories of their beloved Veterans
in their hometowns
.
    That's about to change.  The VeteranShield Project will finally offer all grateful and patriotic Americans everywhere an appropriate and realistic means to properly honor, reflect upon, celebrate and share their Veteran's stories each year. 
Now, American families can finally create a personally significant VeteranShield tribute, and place it on 24-hour display on the outside of their homes
–
in neighborhoods, towns, farm communities, and cities across America
–
on each of those venerable Veteran's holidays.  
    And that's why we're hoping that, in the midst of the usual happy gathering of families and friends around backyard barbecues, picnics, and pool parties over those glorious Memorial Day weekends,
American families will also choose to "Stand Tall, Stand Proud", by displaying an illuminated VeteranShield on the front of their home. 
By adopting this new and healing holiday tradition, Americans will be able to proudly hold up a
glowing public tribute specifically designed to remember, commemorate, celebrate and honor the life and service of a family Veteran, a comrade-in-arms who died in battle, or a hometown hero.
   Displaying a VeteranShield is also a highly symbolic and educational act, specifically designed to honor and remember a Veteran in 
his or her hometown
during t
hose special holidays; furthermore, it serves as a wonderful holiday celebration centerpiece that will fit naturally within the traditional context of a busy and happy outdoor gathering of family and friends (such as at a
family barbecue
).   In addition, each illuminated VeteranShield will serve to pay respect to the personal sacrifices of
all
our honored United States Veterans… in other words,
"A tribute to one is a tribute to all."

    Also, please consider this important fact:
  the display of an
illuminated
VeteranShield represents a much more impressive and proper expression of respect towards our Veterans on Memorial Day or Veterans Day than simply hanging an unlighted U.S. flag outdoors  – 
especially after sunset.

    And, because we know that you'll be using your VeteranShield each and every year, we've incorporated a "gold-standard"
FastTrack
™ mounting system
, to make hanging up your VeteranShield a simple 3-step process:
Simply unsnap your VeteranShield from your garage wall;
Instantly clip it onto its low-profile outdoor display mount,  which you can easily and permanently attach to any overhead roof eve, rain gutter, balcony rail or windowsill;
Plug it in (or insert batteries), switch it on... and enjoy!
    By making the act of displaying your VeteranShield tribute virtually effortless, we've made it as easy as possible for your family to enjoy sharing and celebrating your family heritage outdoors each year – in your own yard and neighborhood.  And what better way to annually honor the incredible true-life stories of your proud Veteran Family during those sacred and solemn national holidays?

Won't you please join us?

    The VeteranShield Project has been specifically created to let every family in America accomplish all of these important goals, and more.  We're hoping that your American family will now join us in this important mission, by commissioning a custom-built VeteranShield collage to:
Honor and celebrate the cherished memory of an individual Veteran, whether from within your own family heritage or your hometown history;
Commemorate your own service and the buddies you served with (by the way, please allow us to say: "Thank You" and "Welcome Home".  And to those of you who are currently serving and fighting for the freedoms of others, at home and abroad, please know that we are backing you. We honor and support you with every VeteranShield we create, and we are praying for a safe return home for all);
Memorialize the life and/or death of a fallen comrade-in-arms or a hometown hero, POW or MIA;
Tell the entire life story of yourself and your family: before, during and after your military service (ideal for career military families and retirees);
Present a priceless remembrance to a family or hometown servicemember who is now in uniform… a truly joyous (and unforgettable) homecoming gift!
Every Veteran's story is unique.  So is every VeteranShield. 

    For a required tax-deductible donation of $5001 (or a $100 donation now and your pledge of $400, payable whenever you can afford it) you can reserve your own VeteranShield right now.  After we receive your donation we'll send you a VeteranShield confirmation number, along with instructions on how to instantly access a free and easy-to-use digital collage program, together with the patented VeteranShield ready-made design templates and a set of clear, step-by-step instructions, to allow you to quickly and easily create a large (36" x 24") veteran's collage to honor your Veteran.  You'll be amazed at how little time it takes (and how much fun you'll have)... very shortly, you'll have produced a truly one-of-a-kind piece of personal artwork!  And you'll be proud of your results... we guarantee it!


    Too busy to take on another project?  No problem:  for a small additional donation ($50), one of our talented volunteer designers will be happy to do all of the work for you.  He or she will use your photographs and documents of your honored Veteran to create a stunning, high-definition VeteranShield collage in their honor, and will email to you a full-color PDF proof for your final approval.  What could be easier?

    Either way, you'll be rewarded with a truly affordable, practical and personal "modern family heirloom" that your family will treasure forever for it's historical and educational value.   Each individually-numbered, American-made VeteranShield features a tough and gleaming polycarbonate frame and built-in LED lighting system, and will stand up to several lifetimes of annual outdoor exposure.  We know that you'll be thrilled and proud to display your beautiful illuminated VeteranShield on the front of your home during each and every Veteran's holiday, and to use it to showcase your Veteran's story for all the years to come.

Our Perpetual Promise...

    
    OK, but what happens if the day comes that your VeteranShield malfunctions or becomes damaged ...or, after six or twenty years, it becomes lost, stolen or vandalized (God forbid) ...or, after eighty or two hundred years(!), it just plain wears out?



    No problem – you can simply contact us and we'll make immediate arrangements for you to send it back "home" to us, for absolutely free repair or replacement.  Furthermore, any family member (or hometown friend) of a U.S. Veteran who becomes the registered Guardian of a VeteranShield is forever entitled to do so – absolutely free of cost, because of the generous VeteranShield Perpetual Care Program, included free with every VeteranShield! 2

    We couldn't do this, or afford to do this, if we did not provide our members with the highest-quality product. Our returns policy is simple. If at any time for any reason or no reason you are not satisfied, you can return your VeteranShield and get an immediate replacement.  Our no-holds-barred replacement policy is the litmus test of our long-term committment to quality.

...and our Eternal Vision.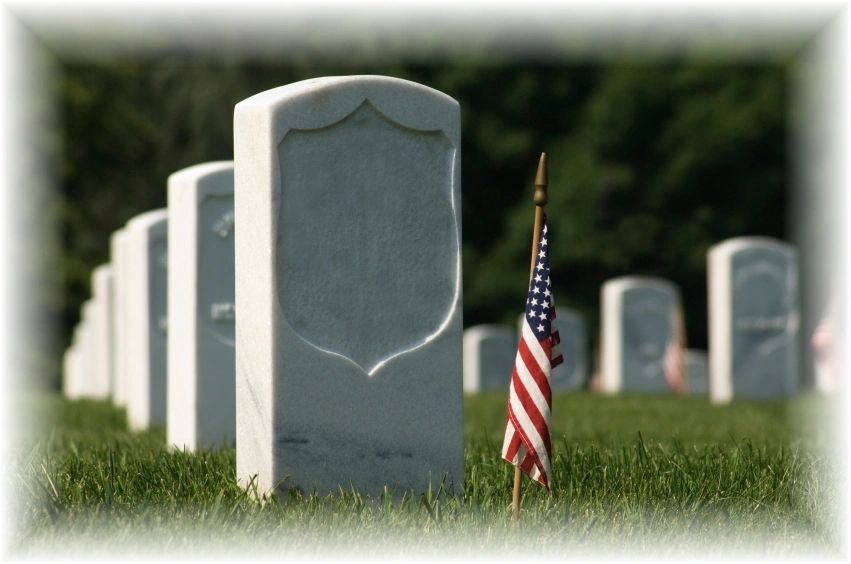 Earning the deep pride inherent in becoming successful Guardians of the VeteranShield Project will be an intensely satisfying nonprofit community-building experience for everyone involved.    By working together, we'll be able to create a truly  permanent and protected public remembrance of our Veterans.  But before we can realistically expect to reach our long-term dream of growing our Project into the largest annual outdoor community folk art exhibit in the world, we'll first need to get as many proud American Veteran families as possible to commission and create a VeteranShield, and display it on the front of their homes each year.  And to accomplish that goal, the VeteranShield Project will require the long-term commitment and loyalty of our dedicated VeteranShield Volunteers from across the country, for all the years to come.  

    And please understand this:  We deeply feel that our honored Veterans deserve only the best and highest form of permanent remembrance technology that we can provide. Therefore, our not-for-profit organization will never resort to producing anything "quick and dirty."  We prefer to leave the cheap and tired promotional gimmicks to the multitude of fast-buck operators.  After all, they're the experts at churning out tons of tacky, cheap, mass-produced (and soon-to-be-forgotten) yellow-ribbon "Support our Troops" car magnets and bumper stickers, or contracting a foreign factory to flood the U.S. market with an endless stream of cheesy run-of-the-mill plastic wristbands or – worse yet – imported "Go USA!" T-shirts... (Oh, the bitter irony).


    Instead, we're going to insist on doing the "right thing", by relying solely on the support and participation of the great majority of hard working American citizens who still take pride in homegrown American ingenuity and real long-term value.  We believe that there are enough of those hardy and patriotic souls across our great country to fully support us in our efforts to produce a certified 100% American designed and American made VeteranShield (and related American flag products).  We also believe that they have the good sense to appreciate the fact that our nonprofit organization has the integrity to manufacture only a truly original, long-lasting and "hammer tough" American product – and then back it up with unlimited Perpetual Care and eternal community support.

    And, because we want to ensure that we attract only the type of folks that will help the home-grown American VeteranShield Project to live forever, we need to make one thing perfectly clear: No "armchair patriots" (or other useless cynics) need apply.

Americans can do anything.  We just have to decide we want to do it.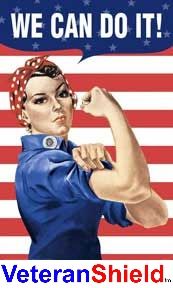 We know this won't be easy.  It'll take a lot of time, money, and effort – by a lot of good and caring people – to get this job done right.  And we understand that we'll always have a growing need for new volunteers to continue to join us, from all across our nation and over the coming years, in order to keep our important preservation mantra ("Save Me, Shield Me, Share Me") expanding in the public consciousness.  But, in the end, we will all be amply rewarded by witnessing a huge increase in the annual public honor and permanent historical recognition given to our Veterans, our country, our communities, and our families. 

    And – most important of all – you will enjoy the satisfying feeling of knowing that not only will your VeteranShield donations will be "doing the right thing" in our ongoing effort to celebrate, commemorate, educate and heal, but that you will also be serving to assist disabled and homeless American Veterans, by providing them with the kind of valuable work that we can all be proud of.

    And that kind of personal satisfaction is priceless.

    Ready to get started?  Then roll up your sleeves... and click here now!